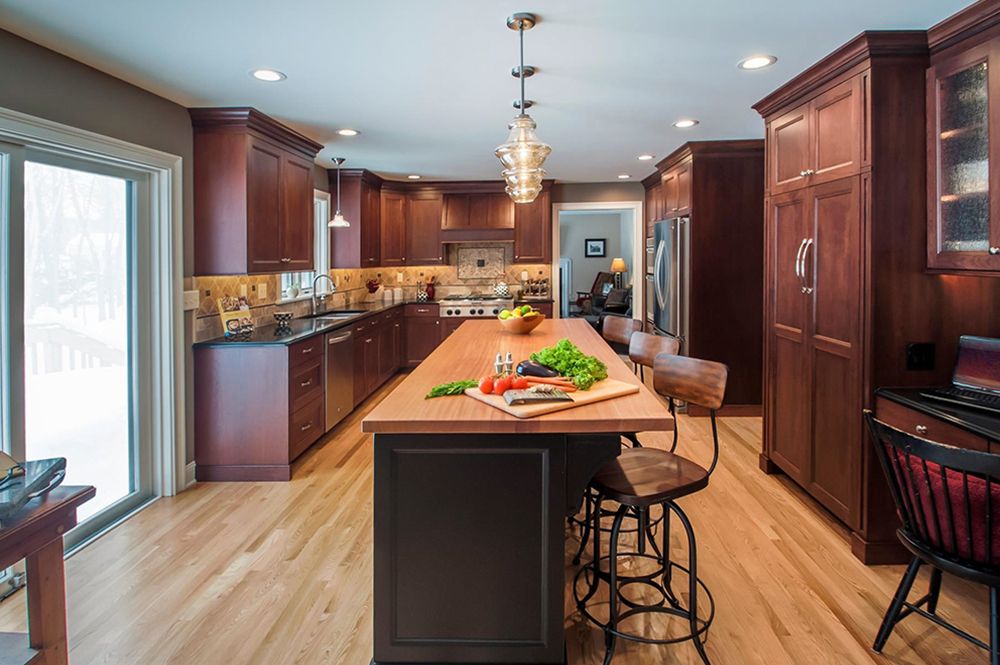 Testimonials
Colleen is both creative and resourceful. She was a great asset to have during a complicated and high-end build. Her tenacious attitude left no stone unturned when complications arose. She shows sophistication with her eye for detail and Design. We appreciate her knowledge and expertise.
Whitbeck Construction
---
Colleen has a unique ability to totally transform a space and make it fabulous! Unique ideas in her designs and an emphasis first on form and function. We enjoy working with Colleen and so do our clients.
Hinman Construction
---
One would expect every professional designer to be well informed on materials, styles, and colors. Colleen certainly has command of all that information. But what makes her stand out are her creativity and energy. We had several knotty space challenges and she came up with great ideas - which work! In addition, her high energy level is reflected in persistence and consistent attention to detail.
Peter Brooks
---
Colleen's designs, and eye for detail is some of the best I've ever seen. Her finished work is spectacular, and she really does think of EVERYTHING to make the space functional for what we as her clients NEED and WANT, AND stunningly beautiful. She was willing to go above and beyond to coordinate everyone involved in the projects to ensure timely completion and exceptional workmanship. She does beautiful work, so if great end results are what you are after, you will not be disappointed.
Larissa Rosecrans
---
Collen is extremely organized and professional. She was always available and on time for every meeting prepared with great plans. I felt very listened to and my style was quickly absorbed into her design. She uses a lot of resources to make sure she has the best layout and overall feel. Colleen is super patient! She spent a long time trying different options to accommodate my ideas. Colleen always modified the plans until I loved it. She nailed my vision for my kitchen renovation!
Barb Holmes
---
I had previously hired CMC Design Studios to redo my kitchen, and since I was so very pleased with the result, I hired them again to remodel my master bathroom. Colleen Coleman and her team were wonderful to work with and they completed the job within my budget. The results far exceeded my expectations!

At the beginning of the bathroom project, Colleen gave me a good understanding of what my bathroom would look like in advance using her digital design tools and provided different design options for me to choose from. I love the unique custom features Colleen incorporated into the design, including a vanity drawer with handy compartments, a stunning wall design in the shower made from tiles in the same stone of different sizes, and gorgeous lighting and plumbing fixtures. This bathroom is both beautiful and highly functional.

Colleen is a very engaged project manager. She oversaw every aspect of the project and ensured that all work met her high standards. I highly recommend CMC Design Studios.
Dora Quinn
---
We used CMC Design Studio to redesign the Master Bathroom. Colleen provided creative design alternatives and addressed construction details that would be needed to make the final design. She was always available to help with hardware and decorating selections. The contractors were very happy to work with her and they commented many times about how her technical input during the design and construction of the project was a significant asset to efficient and timely completion of the work. It was a delight to work with Colleen on this project in our home.
J.G.
---
CMC Design Studio LLC is just GREAT!!

The proprietor, Colleen Coleman, has a super eye for detail, finds amazing deals to keep costs down, and works with the contractors to get the install done right the first time.

I needed a studio office over the garage to run a business from my home. The ceiling is inclined and CMC used both the shape and location of windows to match up the exterior surroundings of the Vermont hillsides. We went with a modern Scandinavian look with green marble counter top and maple wood work. The space blends well with the natural soundings. When I am not using it for office space, the kitchenette and full bath makes for great guest housing for family and even professional visitors. The Vermont Soapstone Ben Franklin stove fits perfectly to round off the space to a cozy lodge feeling with versatile sofa that wheels out to a full Queen size bed.

Without an interior designer and CMC's ability to provide a full 3D mock up, it would have been impossible to figure out how to fit all the little pieces together in a cozy layout.

Small-space design needs a lot of pre-planning. A good designer like CMC saved me a ton because we could really plan things out carefully, in stages, over a few years to keep within budget.
Cathy & Hans
---
Each day for the past six months, we have thoroughly enjoyed our renovated kitchen, dining room, formal living room and powder room. What began as a project to modernize a dated, low quality kitchen became an integrated design under your guidance encompassing not only the kitchen but the entire first floor as a result of my desire to have hard wood floors throughout these areas. Your guidance, professionalism and ability to understand and reflect my tastes in the design are omnipresent in the finished project. Regardless of how prepared a person believes him or herself to be with respect to a major renovation project, there are countless decisions to be made among innumerable design choices. As a very, very busy professional, I am unable to devote my time to research the numerous choices for everything from faucets to knobs to counter-top materials and designs to the best in kitchen appliances. The time you took to get to know me and understand my lifestyle and personality resulted in your ability to narrow the options, efficiently present alternatives, and assist in decision making that clearly resulted in a design that perfectly embodied my vision for the renovation. In addition, your coordination with the contractors and representation of my interests on a day to day basis during construction was critical to my peace of mind and the success of the project. I am pleased to offer this letter of recommendation as I find myself constantly in awe of the fact that this is my beautiful home thanks in large part to your excellent work. Best wishes for continued future success!
Mary Beth B.
---
My apologies that it has taken until now to get this small token of my fiance, Kristin and I's appreciation to you, for the fabulous job you did with our kitchen remodel. We could not be happier with the way things turned out and it was an absolute pleasure dealing with you. We certainly will be in touch down the road for our next project!
Tyler
---
I can't tell you how much I appreciate all the help you gave me with my kitchen. Not even help, you did it all. The time, effort, and your expert advice was amazing. Thank you! Thank you! Thank you! Means so much to know you went to all that trouble for me.
Lisa
---
Colleen Coleman's knowledge in redesigning is exceptional. She listened tp my ideas incorporated them into a functional and beautiful bathroom. She follows every detail until the project is completed.
Dora
---
Thank you for the very delicious candy delivery over the holidays. It was a nice surprise and was devoured once opened! I hope your holidays were full of joy. Ours felt wonderful in our new house with real walls, lighting & heat! We filled up all the extra space quite easily. Colleen, thank you for all your patience and creativity working with Tom & I. You are so upbeat and energetic. You made our very lengthy project fun, and our house has become our home again.We are just now starting to think about furnishings. Yikes. Thank you for everything.
Lauren, Tom & Kids
---
Just wanted to give you a personal "Thank You" for my beautiful kitchen update. I love it. Thanks especially for all the extras you did for me. Shopping, etc etc. It was much appreciated!
Gloria
---
Just wanted to drop you a line to say thank you! Thank you for using the incredible gifts God has given you to make His house a place of inspirational creativity. I appreciate your work ethic, drive and passion for excellence. Because of you, people all over the world can experience the good news of Jesus in a creative/compelling way!
Dave
---
Thank you so much for our recent donation to our SNACpack Program. Your donation has helped us to send home food-filled snackpacks to 165 students in the Saratoga School District. This is our weekly mission and it would not be possible without support from caring members of our community! Thank you most sincerely.
Karey and John
---
Thank you very much for being a presenter at our STEM Career Fair.

We truly appreciate you sharing your time and expertise with our students. It is so important for our students to learn about some of the career opportunities available and how what they are learning in school ties in with the real world.

Thank you again for playing an instrumental role in the success of our STEM Career Fair!
Dr. Miller, Division St. School
---
Thanks so much for the conversation and time yesterday… your design is the solution we went with. We also bought them a new stainless steel stove, so the look will be more professional... and we are within budget!
Marcy
---
Thank you Colleen for all your assistance, patience, and time. You made accomplishing our goal very easy and the resources you shared were amazing. Thank you, thank you, thank you!!
Amanda
---
Colleen, you're A.M.A.Z.I.N.G. Thank you!
Emily
---
Thank you so much for visiting our students and providing real world advice. I think it was especially beneficial to our senior students. I'm so glad it worked out for you to schedule a visit. Thanks for going out of your way to do this!
Janice, Sage College of Albany
When asked, this is how Colleen's clients described her personality...
Awards
Colleen has been recognized by area and national professionals as an expert in her field of design. The following awards are a testament to her dedication, creativity and passion for delivering tailored spaces to her clients.