Why Hire an
Interior Designer
Do-it-yourself shows have exploded on TV and in the magazine market. You find tips at your local hardware store and on Pinterest. So why spend the money on a designer? Let me explain to you the VALUE of working with an interior designer:
Let me worry about the details, you enjoy the ride!
Years of experience
As you approach the thought of updating your home or building new, you are elated to begin the project and see your dreams turn into reality. As your project begins, there are numerous decisions to be made with deadlines to keep your endeavor moving smoothly and on budget. The knowledge an interior designer can bring to the table is invaluable by offering a sense of ease in what sometimes can seem chaotic to the novice. With years of experience, certifications, and knowledge of the home construction industry, CMC Design Studio will partner with you through each step to ensure that the outcome really does reflect YOUR dreams.
Plans are worthless. Planning is essential.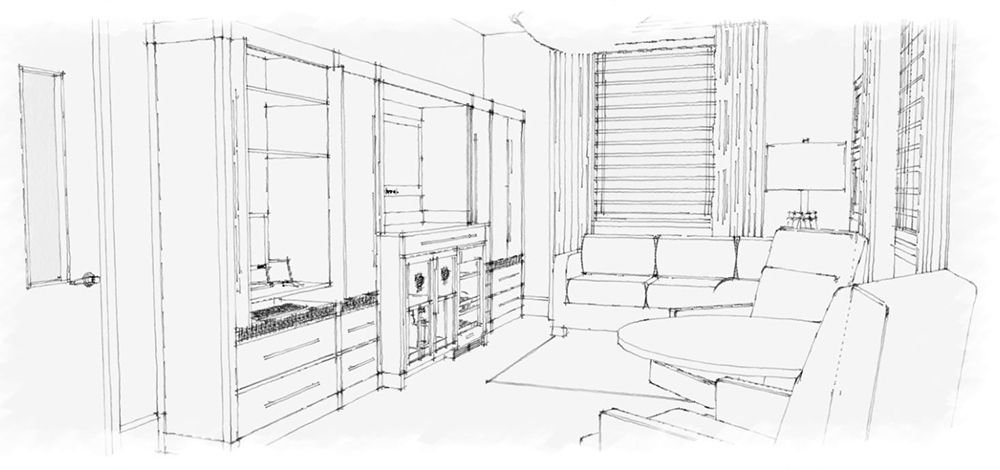 Relationships within the Industry
Building a home or renovating an area of your existing home never seems difficult until you're up to your eyeballs in decision making dilemma. The questions that arise are "Where to go for selections?"; "Who to trust?"; "What products are worth the investment?"; and so on. Collen Coleman can partner with you to collaborate with local suppliers, educate you on the most up-to-date products seen at the national shows and communicate selection details to your builder or contractor. The industry relationships CMC Design Studio has earned over the years can now be brought back to the design table to create a process that is gratifying to you as the homeowner.
Organization
At the start of your project, keeping all the details organized is like lining up the dominos to create that "Wow" effect at the end. Having the knowledge and understanding of what goes into creating a home or renovating a space is imperative to that outcome. Creating a clear vision for your project, what selections and design elements need to be tackled and who to communicate the final decisions to, are all part of the services offered by CMC Design Studio.
Organization is the key to minimizing stress and maximizing a dream
Product Knowledge
When purchasing products for your home, the cost of appliances, large pieces of furniture, and technology can come with a hefty price tag. Knowing where to put your dollars and when to hold off on spending is important to the bottom line of your budget. There are many options to achieving your goals throughout the project cycle. Understanding where to cutback and where to invest is one of the most important decisions you will make for the life of your project. Colleen Coleman can guide you through these many selections, offering tips on where to best utilize your budget dollars while monitoring your overall bottom line.
Dedication to Education
The industry of home building and renovations is ever changing with lighting, the connected home, water sense plumbing fixtures and more. Keeping up with these changes are necessary to ensure your project best functions for the world we live in today and into tomorrow. Colleen Coleman is trained in all aspects of the construction industry and certified in specific areas such as kitchen and bath design as well as Universal Design & Certified Aging in Place. As a designer who is active in maintaining these certifications, Colleen is well versed in the fast moving trends of tomorrow. Keeping up with these evolving changes in the industry is necessary to keeping up with you, the client, and your needs.
There is always enough money to do a project correct The second time around
If you think working with a professional is expensive, you should try working with an amateur